We are always looking for talented new team members. If you don't see a fit for your experience in our current openings but would like to join our team, email your resume to Marylou Pritchard at  mnsengineers@jobs.workablemail.com to be considered for future positions.
MNS provides comprehensive infrastructure services, including engineering, surveying, and construction management to the transportation, water resources, and government services markets in California. At MNS, you'll get to do impactful and meaningful work that positively affects people and communities.
At MNS, we believe that, like the infrastructure projects we work on, the knowledgeable and skilled professionals the world needs in the future must be developed now. This philosophy drives us to invest in our staff, at all levels and in all departments, and encourages mentorship between senior and junior team members. We nurture a culture where individuals' abilities, experiences, and styles are encouraged, rewarded, valued, and shared in a way that strengthens both the individual and the team.
Our employees enjoy an exceptional quality of life in the communities in which we provide services. We value living in a region that offers an abundance of outdoor activities, cultural events and festivals, wine country, and palm tree-lined beaches.
We serve the transportation, water resources, government, and federal markets throughout California. We have an impressive portfolio to share with you; some of these projects may be in your own backyard! You can start your career on a multimillion dollar Caltrans project, municipal water pipeline design, or a new bridge/interchange project. Our diverse client base provides a variety of projects in the various markets we serve.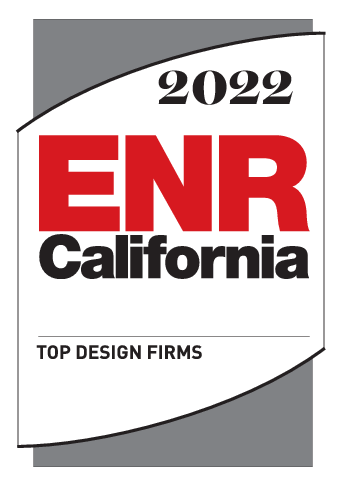 Design Firm (Architecture and Engineering)
Government and Public Buildings